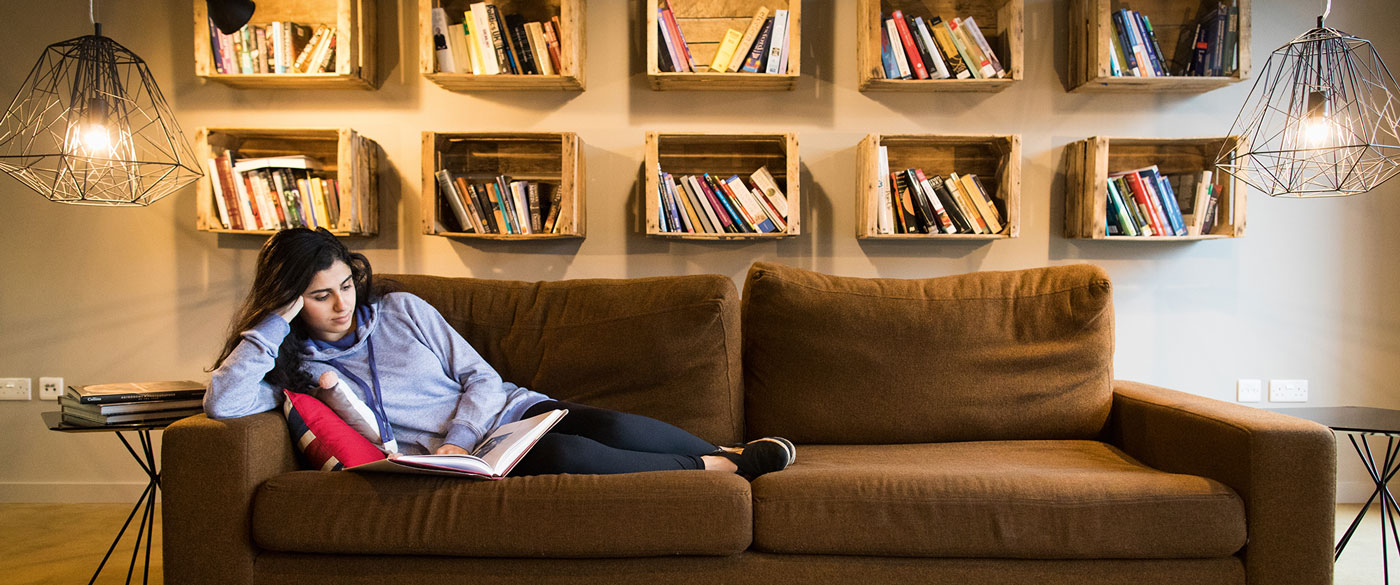 A platform to position iQ as an aspirational lifestyle choice, so much more than just another student accommodation provider
IQ Student Accommodation is a leading provider of purpose-built student rooms in the UK with over 60 locations and over 23,500 beds, and we've been working in partnership since 2018.
We embarked upon a partnership to deliver full-scale digital transformation across the business, reimagining everything from their content and brand positioning to their website platform, booking journey and app.
Our key challenge was to make iQ stand out in the competitive private student accommodation sector, increasing leads and improving the conversion rate.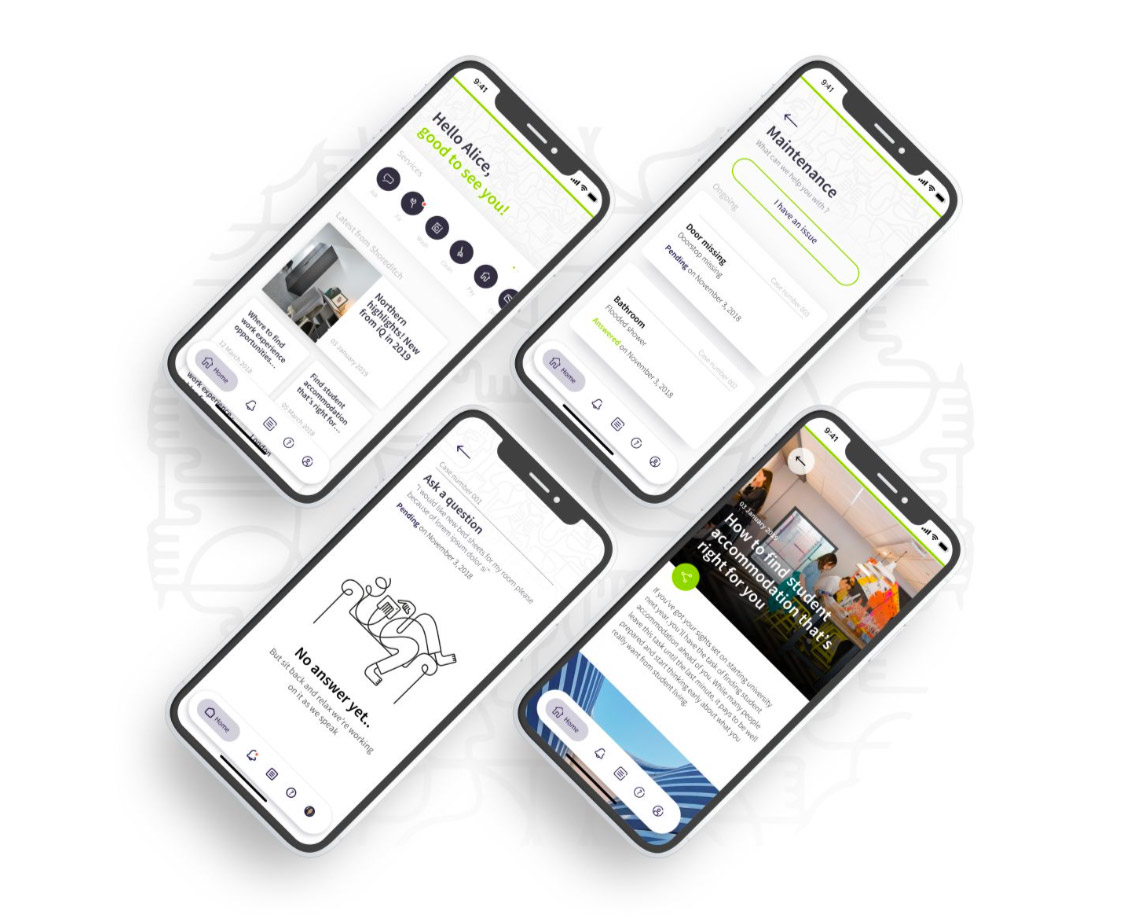 Listening to the crowd
In order to set our digital transformation on the path to success, our first task was to conduct detailed business stakeholder and customer research that would help inform our decision making. 
A blend of research tools were used in order to test presumptions and gather data. Our UX team carried out a full heuristic evaluation of the existing iQ site, aided by HotJar and an in-depth delve into Google Analytics. Surveys were sent out to residents across all of iQ's sites and pop up surveys were activated to garner live user feedback. 
We met with students in a real-world setting at universities in order to understand their usage of iQ's existing online services and gauge reactions to possible new functionality. We carried out a series of on-site interviews with students at iQ Shoreditch and iQ City, allowing us to gain a deeper understanding of their needs, motivations and pain points.
The findings were invaluable and the resulting customer research was invaluable as the bedrock against which all initial decisions were validated across web platform and app.
Re-imagining the end-to-end customer journey 
Using our Strategy and Experience Design Process we re-architected from the ground up a complete end-to-end customer journey with the ambition of changing iQ to be seen as an aspirational lifestyle provider, offering more than just a roof over students' heads.
We delivered a future-proofed platform to house 60+ locations and the first website in the sector to feature a "room-first" approach, inspired by the likes of Airbnb, using language and functionality targeted directly at the post-millennial generation, Gen Z. We also employed smart upselling techniques in order to maximise revenue at key points throughout the journey.
Tackling the students' booking journey via integration with StarRez was key to a frictionless experience, Starrez is the industry standard resident database and housing software solution. We set out to develop a seamless journey, guiding users through from city exploration, to showcasing room types and finally to selection and booking of their perfect room.
Integration with iQ's own middle-tier enables fast and secure flow of data between StarRez and the Drupal platform. This is a future-proofed solution, allowing for additional integrations to be added via the middleware over the course of iQ's digital roadmap.
Key features;
Interactive floorplans allow users to explore and select the exact block, floor and room they want to live in
Multi-language (inc. Mandarin) Drupal platform
Group booking functionality means that users can book as a group and share with friends
Super slick decoupled Drupal CMS + React front end experience
600+ pages of original authored SEO-sticky content
City Guides feat. FourSquare integration
Middleware integration connecting StarRez + SugarCRM
Aspirational lifestyle content for our Gen Z audience
A best-in-class digital platform is nothing without top-quality content to engage and inspire its users. We worked with iQ to deliver end-to-end copywriting across every page of the site and to produce photography and videos showcasing student life at its most aspirational.
We devised and produced a series of city guide videos, each showcasing the individual personality of the location it was shot: London, Edinburgh, Manchester, Leeds and Sheffield. These videos were repurposed to suit a variety of platforms from web to social, ensuring maximum value was delivered from each piece of content.
In addition, we shot student testimonial videos, careers videos targeting potential job applicants, and iQ's end of year corporate video.

iQ in your pocket, making daily student life manageable
Life as a student can be overwhelming and stressful at times. iQ wanted to take the edge off for their residents and make life at their sites as easy as possible to manage. What better way to do this than to create an app, from which residents can manage their contracts, rental payments, room services and much more?
The app was developed with efficiency in mind, and we were able to leverage the newly built platform to drive the content and administrative CMS interface, re-using the existing integrations into both internal and external systems. Utilising Cordova to wrap the required sections of the existing website code into native app containers allowing us to maintain one codebase for the website, iOS and Android mobile applications.
Key features of the iQ app;
Intuitive UI, driven by our early consultation with students 
New user onboarding tips and tools
Management of rent allows the user to have clear sight of their previously made payments as well as upcoming payments or overdue rent 
Post alerts and tracking of parcels 
Logging maintenance requests and tracking cases 
News and events specific to a user's building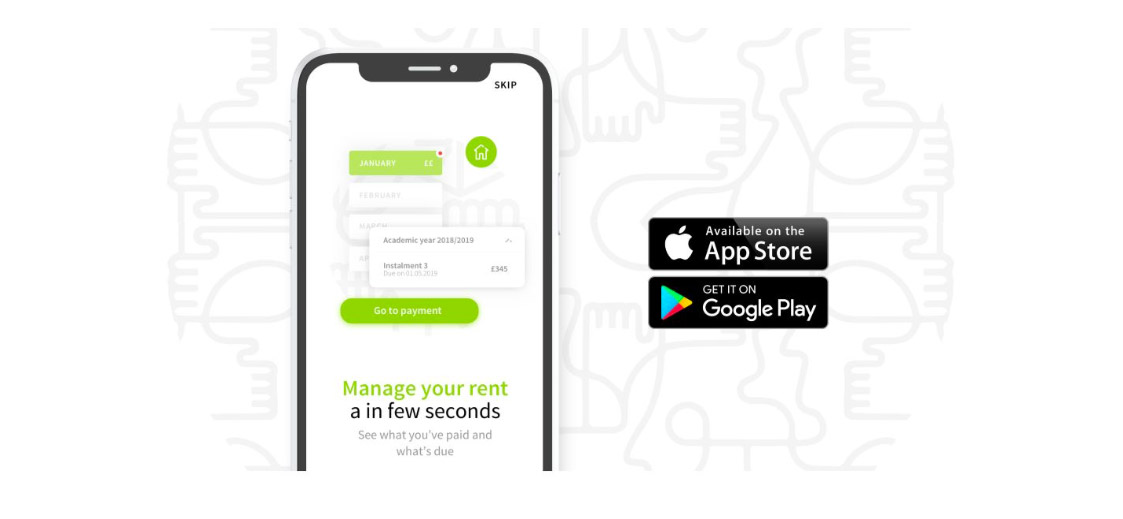 We continue to work with IQ on an exciting roadmap, packed full of innovative features designed to support the student accommodation lifecycle from acquisition to on-site support.