Skip to main content
30 Sep 2019
Government approved supplier
We're happy to announce that for the 3rd year in a row Catch has been appointed as a supplier on the Government's Digital Outcomes and Specialists framework (DOS4). This recognises our ability to offer best-in-class technical development and user experience design capabilities to commissioners in the public sector looking for digital expertise.
Each year the Government requires suppliers to re-apply to the framework, in order to ensure that only those agencies offering the highest quality of service remain on the framework.
Digital Outcomes and Specialists has been created as a marketplace to match public sector organisations with specialist suppliers who are able to deliver digital projects using an agile approach to the design and build of digital outcomes.
Serving organisations from across the UK public sector including; central government, local government, health, education, emergency services, defence and not-for-profit organisations, the marketplace is designed for agencies like Catch who have significant experience in designing and delivering enterprise-level digital projects.
We're looking forwards to continuing to use our digital knowledge and expertise across a range of projects focussed on bringing a positive impact to society.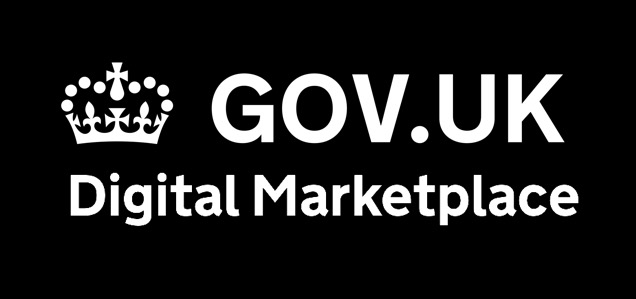 Looking to hire an agency?
If you're looking to hire us, Catch being approved by the UK Government for the supply of digital design and development services should help give you additional confidence when it comes to sending us a brief for your next project.
23 Sep 2019
Developing our teams
As part of our commitment at Catch to ensuring that our teams are as equipped for success as they can be, we recently engaged Annabel Shilton, an experienced Business Coach and Consultant, to provide a leadership and management training programme for our management teams.
We took time out last Thursday for this dynamic and engaging workshop, starting with the foundations of the difference between leadership & management, then moving on to how we can all gain from improving on empowerment, ownership & responsibility and how communication is at the centre of effective leadership.
The team had a great day and left feeling empowered to better support not only themselves, but their own teams through better personal effectiveness and communication. We're looking forwards to putting into practise some of the new skills and techniques learned from the workshop.
About Annabel: Annabel Shilton has over 18 years of experience as an Executive Coach, Coach Supervisor and Consultant. Her previous roles in strategic marketing with global companies have equipped her with the unique ability to integrate business, marketing and people strategies, deliver organisational objectives, increase people engagement and productivity. She has worked with many senior executives and top teams in both large and small organisations on coaching and change programmes with a specific focus on developing leaders to build organisations to which people want to belong.