06 Sep 2021
Catch joins the Sideshow Group
We are excited to announce that Catch has joined the Sideshow Group.
Sideshow are one of the UK's fastest growing agency groups with over 300 talented staff across a highly connected family of specialist agencies that together provide digital services ranging from experience design to conversion rate optimisation.
Catch have been acquired to bring our much sought-after skillset of strategy, user experience design and technical build services to the group.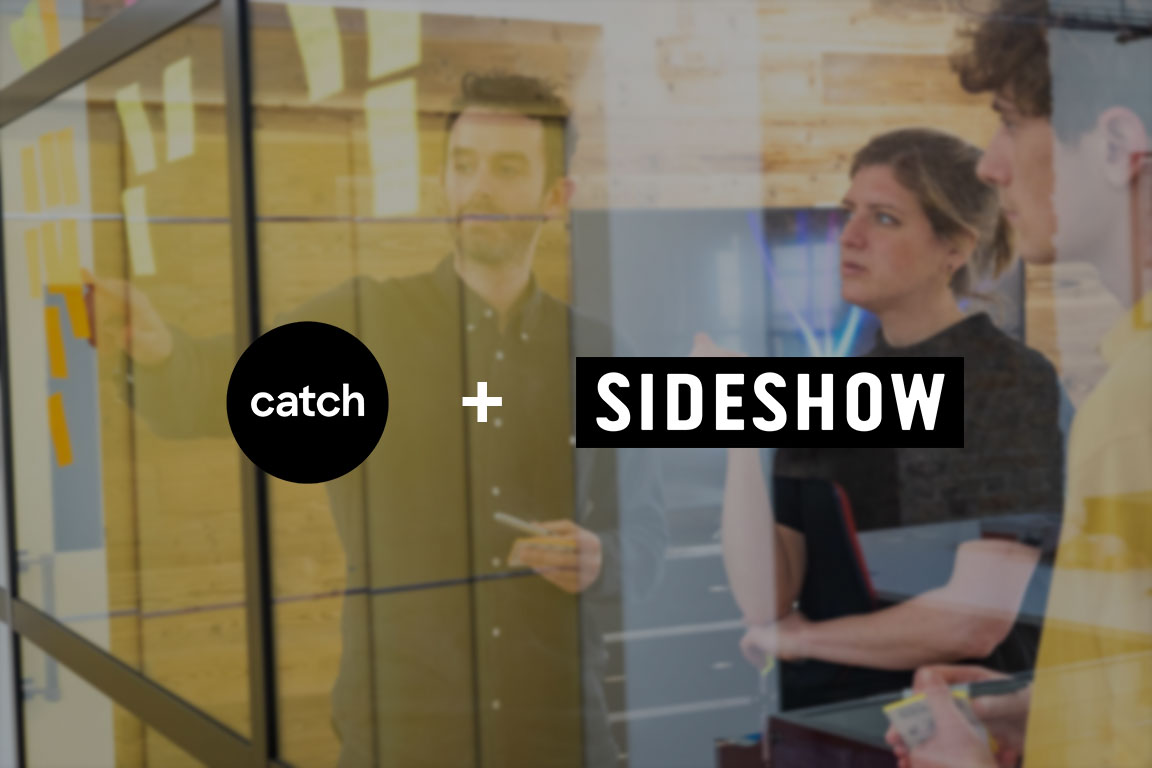 Jonathan Smith, Managing Director and Founder of Catch said: "We're thrilled to join Sideshow Group's talented team. Their established range of services is complementary to our own and will help bolster our offering, enabling us to create more success for our clients. We're looking forward to starting this new chapter of Catch as part of one of the UK's fastest growing independent agency groups."
Joining Sideshow will enable Catch to;
have the backing and support of a vibrant group of entrepreneurial agencies, while retaining our own unique brand, people and ways of working
offer additional complimentary digital services to our clients
provide more support and training opportunities for our teams
attract and retain the best people in the industry
super-charge our growth
Tony Hill, Founder of the Sideshow Group said: "This is a great new partner for the group. Jonathan and the team at Catch are outstanding at what they do, and this will raise both our technical and design proficiency considerably. We are looking forward to working together across many exciting projects and delivering industry leading digital experiences for our clients."
Sideshow Group was advised by Lewis Silkin and Eight Advisory. Catch was advised by Waypoint Partners, Brachers and Loucas.