Skip to main content
15 Jun 2017
Hello Worldpay!
This week we're thrilled to reveal that, after a competitive pitch, we'll be partnering with Worldpay on a large scale digital transformation initiative.
Worldpay is a global leader in payments processing technology and solutions. On a daily basis they process over 31 million mobile, online and in-store transactions - that's around 400 a second. Here in the UK, Worldpay process approximately 42% of all transactions.

As tech geeks ourselves, it's a perfect fit to be working with the global leader in payment processing technology, across their UK, US and Global teams.
In the coming months, we're going to be looking holistically at their customer facing digital ecosystem. We'll be looking to improve the customer and prospect experience across the board, implementing new functionality to drive Worldpay forwards.
We've already been able to leverage our creative expertise to help launch Worldpay's Fantastic Journey, an experience guiding users through the brave new world of payments.
We've also been working with Worldpay to develop the Worldpay Spotlight, a tablet optimised video tool for their sales team to use on the ground to help surface the relevant video content for prospective clients in a slick, engaging experience.
Keep your eyes peeled for what comes next.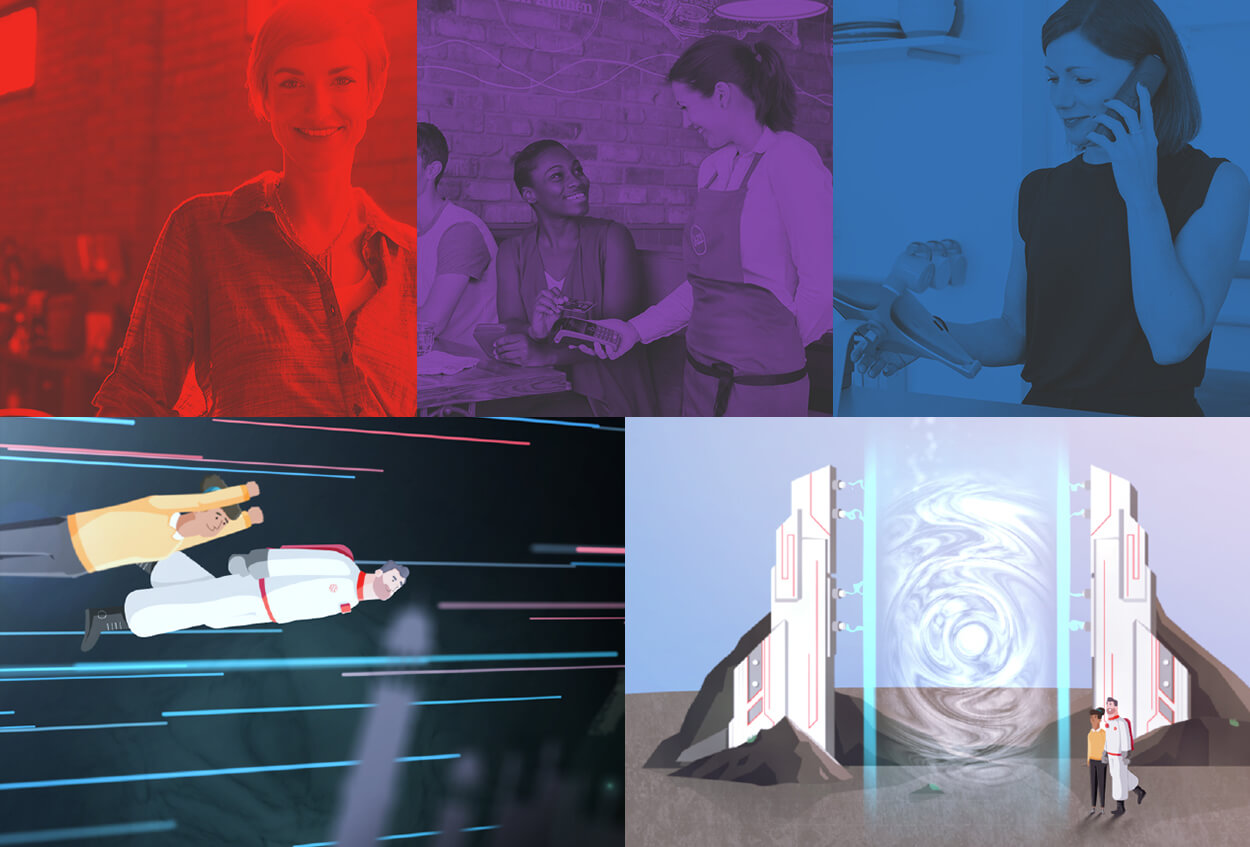 09 Mar 2017
Working on-site at CRUK
We've been working with the team over at Cancer Research UK's head office for the past 12 months helping them build out core digital products with the ultimate aim of finding a cure for cancer faster.
Cancer Research UK is just one example of how we place technical leadership and development teams on-site, working as part of our clients' internal product teams to enable faster delivery.
If you'd like to find out more about how our "on-site teams" offering has helped Cancer Research UK, Foundry and BBC Goodfood please get in touch with Jonathan Smith, Managing Director on 0207 494 3554 or inhouseteams [at] catchdigital [dot] com (subject: I%27m%20interested%20in%20your%20in-house%20teams%20offering)