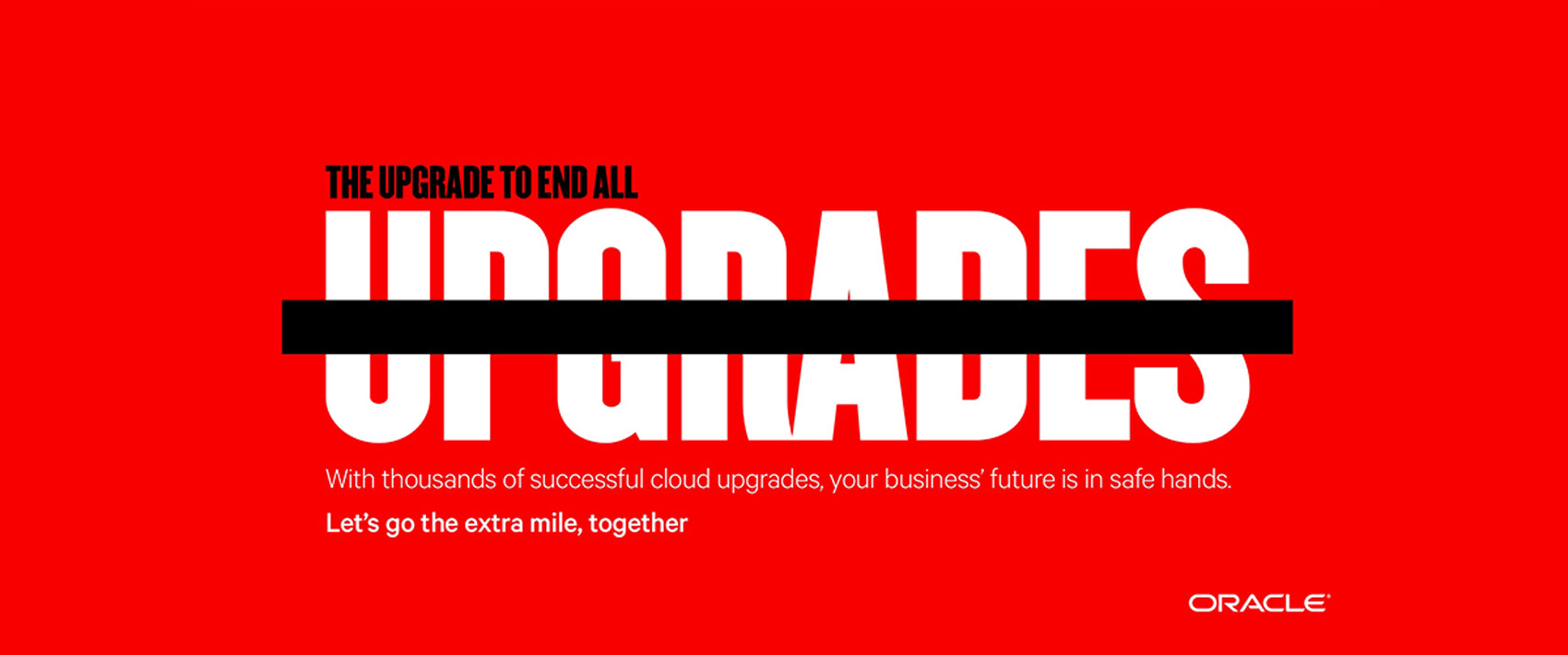 Giving Oracle customers the confidence and reassurance to upgrade to the cloud
Challenge
Historically, Oracle has positioned cloud migration as a large multi-function enterprise transformation project, where the value realised correlates with the transformation scope.
We needed to demystify the complexity of such an upgrade, to create a messaging and implementation strategy around how an upgrade to the cloud means the end of technology obsolescence and how the right ERP Cloud not only provides new capabilities, it is a vehicle to deliver a regular cadence of new and innovative technologies.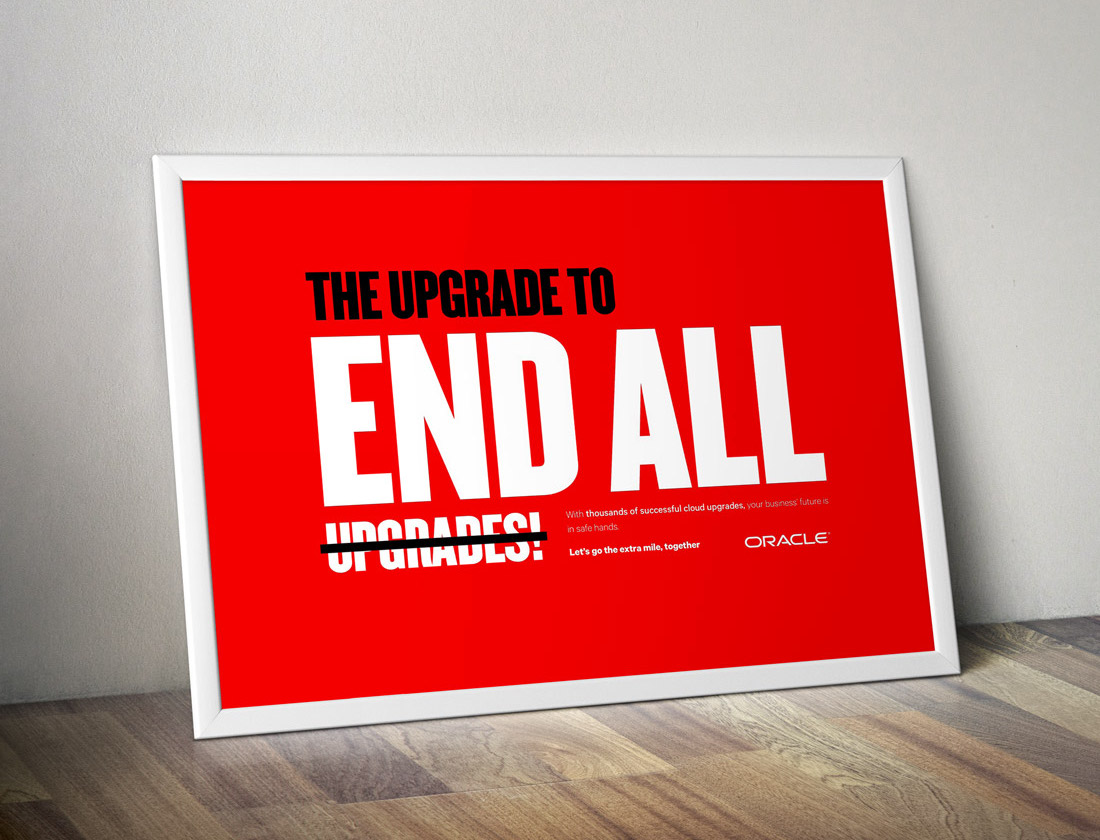 Approach
Focussed on awareness, engagement and conversion, we positioned the migration to cloud as a manageable upgrade proposition, one where Oracle is seen as a proactive partner providing implementation strategies to enable customers to take the first step into the new Agile Cloud platform with minimal risk.
A robust messaging and implementation strategy was created, linking back to the consultancy packages and commercial offers, making the customer feel supported by Oracle throughout the process.
While communicating the benefits of migrating to cloud, Oracle will reassure customers that the upgrade is safe, tailored to their needs and necessary to stay in the game
46%
Want to avoid infrastructure investment
+37,000
Customers to upgrade
3.2x ROI
cloud projects over on-premise ones
Outcome
Oracle now have a robust and comprehensive marketing program to support over 37,000 accounts in over 12 industries, including Local Government, Construction, Tech and Healthcare, to take their first step on the journey to their cloud upgrade
The comprehensive marketing messaging framework covers program promotion and overarching sales flow, and includes scripts for Oracle's sales teams, to ensure that everyone is focussed on the core messaging around reduced risk, greater visibility and better value for all customers.