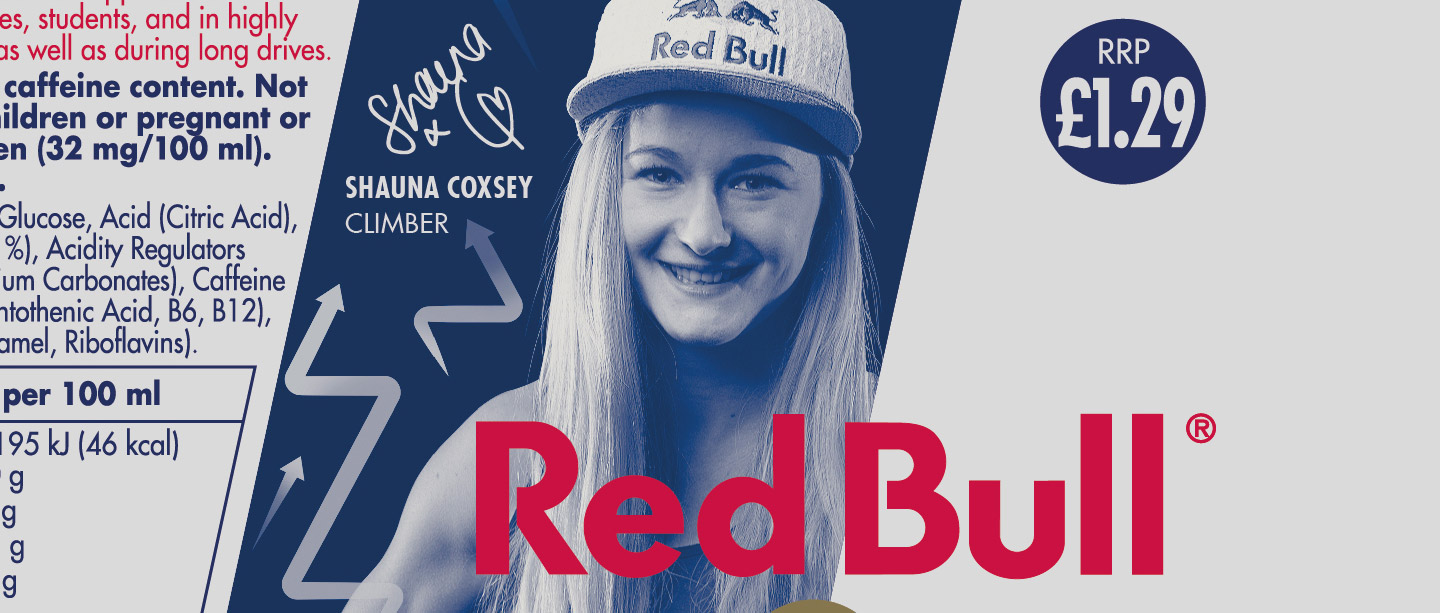 6 top British athletes become the face of Red Bull - literally with their faces on cans for 3 months
Have you got what it takes to challenge the Pros in a training session?
Red Bull Project Pro: Athlete campaign is where 6 of their top British athletes were to become the face of Red Bull - literally with their faces on cans for 3 months.
Whilst there was some paid media marketing and some offline marketing, Red Bull needed something else to bring these athletes to life to inspire and encourage people to become more involved and feel more inspired by athletes like Ben Stokes, Maddie Hinch and Jack Nowell.
Red Bull wanted to bring to life their personality as a brand as well as connect fans with athletes who are at the pinnacle of their careers.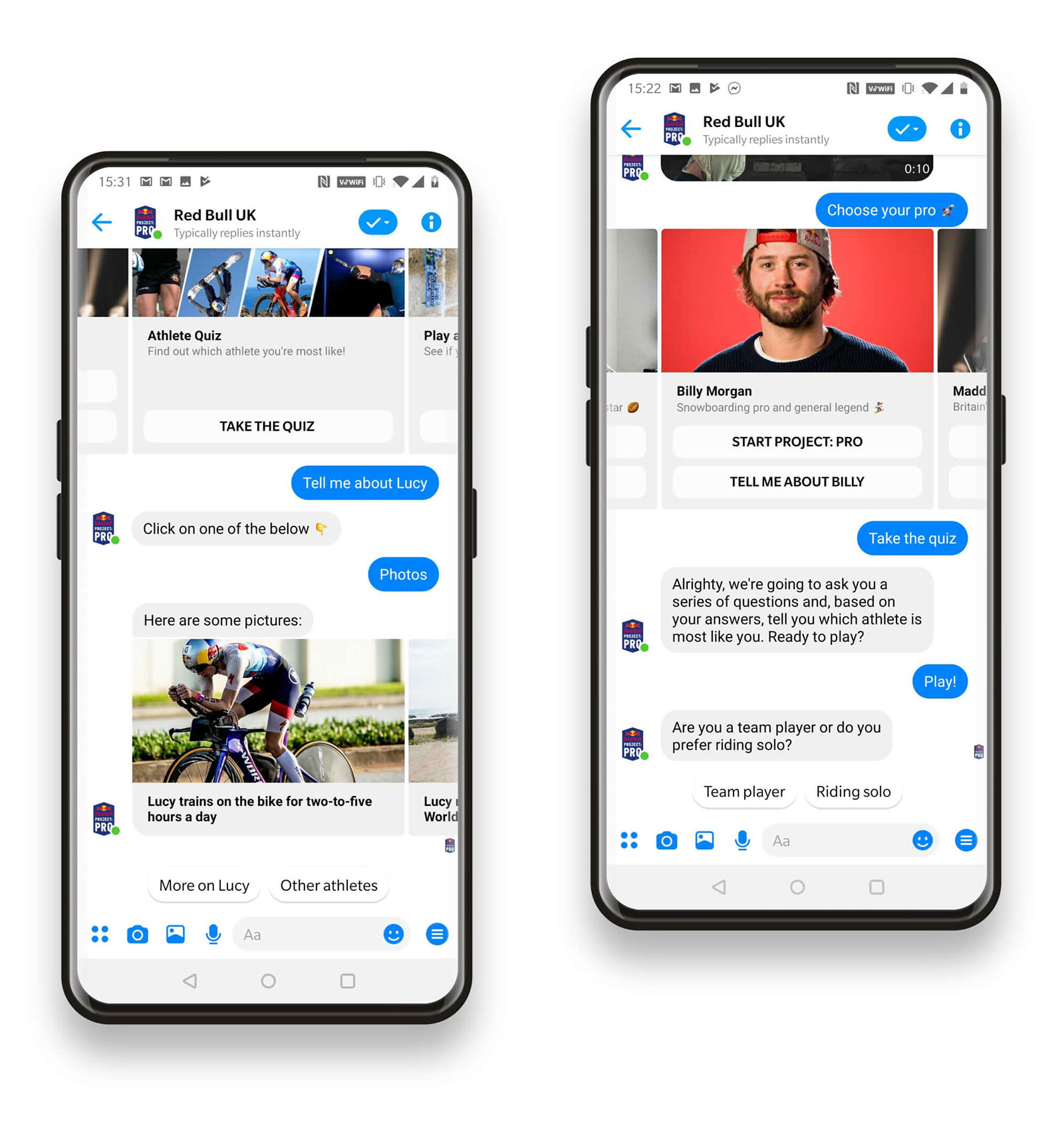 Our approach with Red Bull
Catch worked with Red Bull to understand the campaign, understand who needed to be targeted and how best to deliver the solution.
After undertaking our Experience Design workshops, understanding the target demographic, Catch mapped out the individual athlete user journeys and content with Red Bull and infused this into the Spectrm's AI messenger platform.
The chatbot solution
By using a chatbot, Catch and Red Bull managed to create a personal experience for users as they received exclusive content to their phones through Facebook Messenger.
Content to inspire the users over 3 months included;
personal introductions
weekly motivational POV videos
Challenge the Athlete
games
This was all mapped out by carefully curating the user experience and journeys over the campaign period to ensure that over the 3 months, users were constantly surprised and delighted each week, with a personal message.
+1000%
awareness increase