01 Dec 2015
Take me to Japan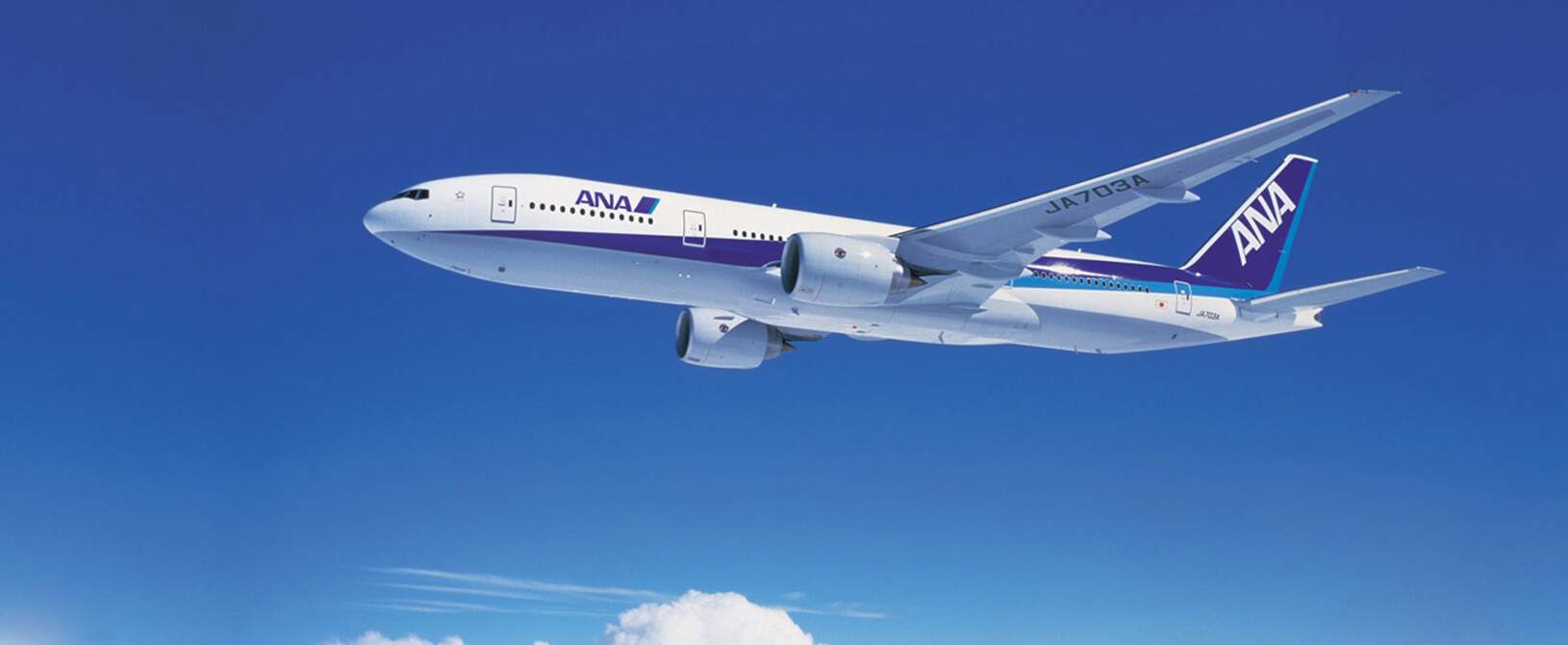 Partnering with All Nippon Airways to create higher level of brand penetration in the UK, France and Germany and educate consumers on the culture and beauty of Japan, whilst strengthening its connection to ANA
Objective
All Nippon Airways required an agency to support with social media strategy for its EMEA markets. The campaign brief was to develop an activation that would create a higher level of brand penetration in the UK, France and Germany.
The core objectives were:
 - Improve brand awareness in the UK, France and Germany
 - Increase ANA's email database by the organisation's established growth target
 - Grow the brand's Facebook following in the UK, France and Germany by +10%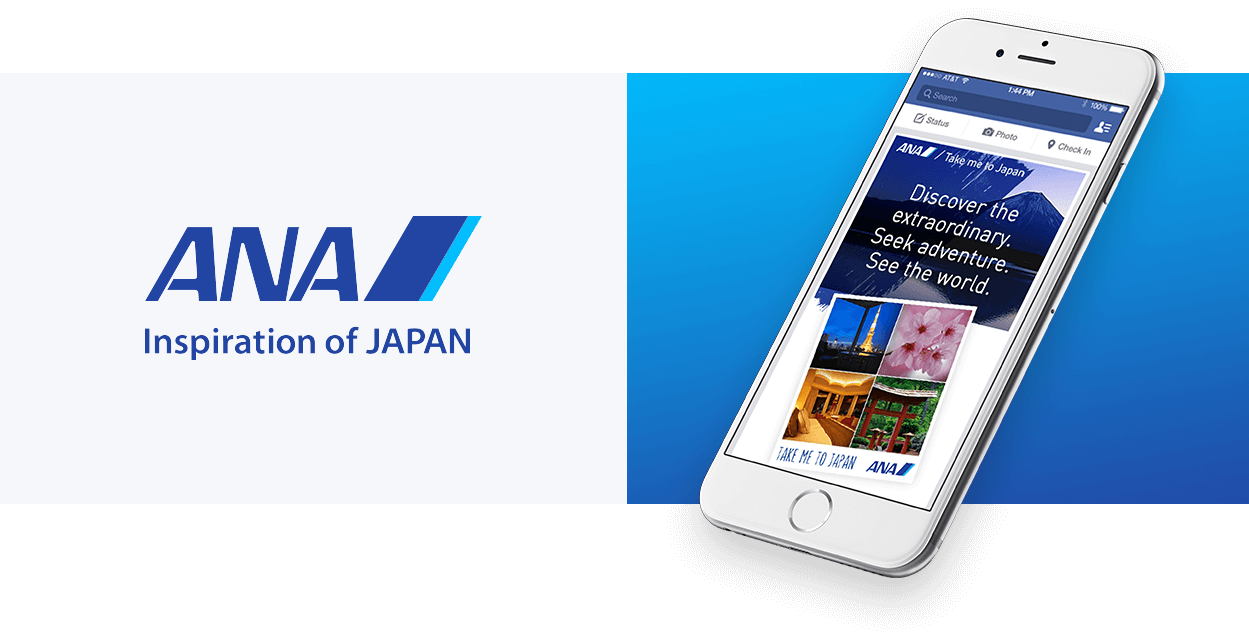 Approach
To meet ANA's objectives, Catch launched #TakeMeToJapan; a campaign designed to capture the imagination of both new and existing fans.
The activation centred around a data capture Facebook app, which housed a prize draw for two flights to Japan with accommodation. To enter, users were asked to curate their dream experience through a series of image options. This was designed to educate consumers on the culture and beauty of Japan, whilst strengthening its connection to ANA.
Once the entry was completed, each user received an ANA branded mood board. The shareability of this strong, branded visual piece encouraged additional organic sharing via the entrants networks.
The prize draw mechanic was supported by a promotional strategy that aimed to increase both brand awareness and follower acquisition. This included:
 - Social content calendar for UK, France and Germany
 - Facebook advertising strategy
 - Partnership with the Prince Park Tower Hotel, Tokyo
 - Trigger email campaign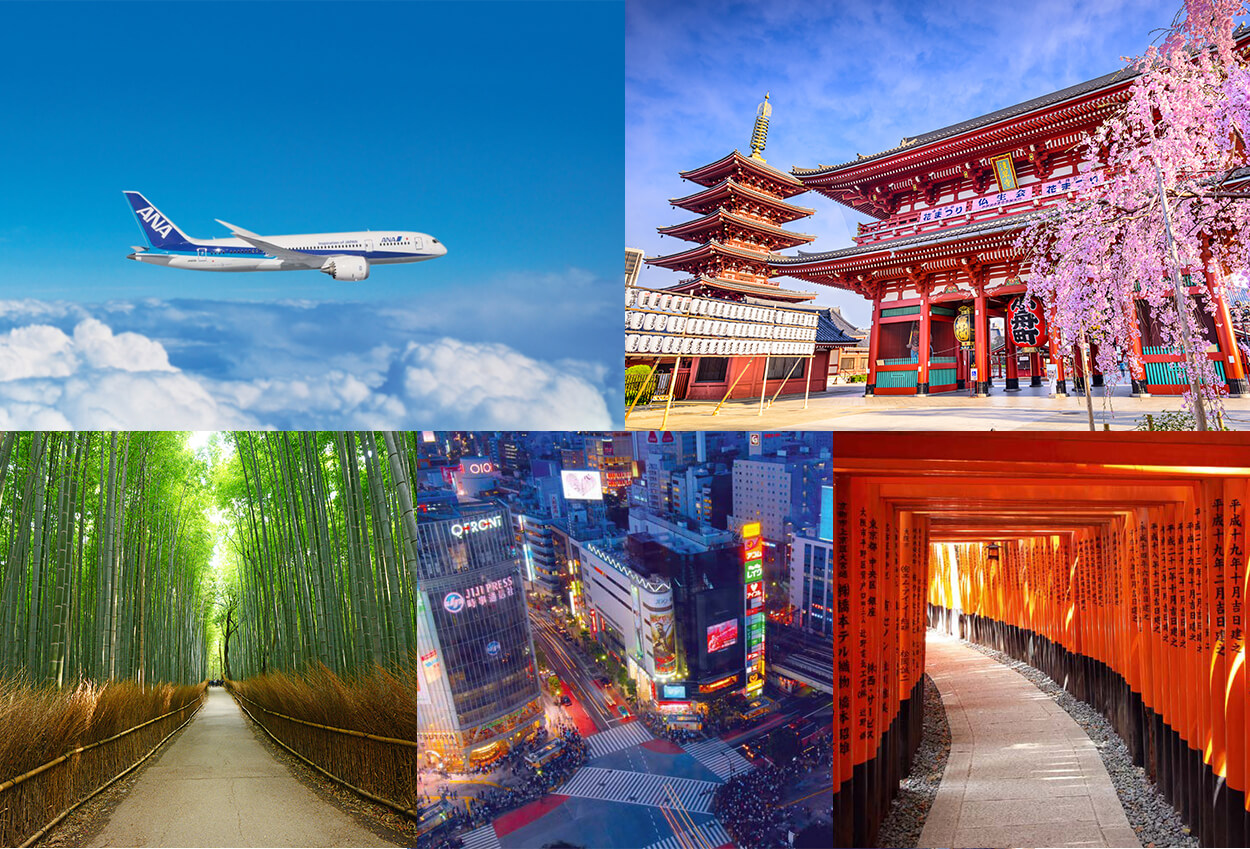 Results
Due to its success, the campaign is now being localised for additional EMEA markets. Key performance metrics include:
+45.85%
data capture targe
+15.5%
Facebook audience for UK, Germany and France
500,000+
total reach over 4 weeks