Skip to main content
28 Oct 2018
Acquia partnership
Acquia.com is the destination for customers looking for digital experience expertise, and Catch being an official Acquia Partner puts us with some of the most capable and talented digital leaders to be found anywhere in the world, as Acquia themselves write on their partnership website.
With our core focus on the end to end customer experience, Drupal is a key platform that enables us to power engaging and personalised customer experiences, and we've worked with Acquia on a wide range of Drupal related projects, including, SES, Institute of Physics, Watford FC, University of Salford, and BBC GoodFood.
"Acquia initially offered managed cloud hosting and fine-tuned services for Drupal, and has now grown to provide a fully loaded digital experience platform with Drupal at its core"
We're all about community empowerment for Developers, and are active in the open-source community ourselves. Engaged and knowledgable developers better the Drupal community, and this enables support for all the organisations that leverage Drupal to power their digital customer experiences.
At the heart of the Drupal community is Acquia, the leading cloud platform SaaS company. Having Dries Buytaert, the co-founder of Acquia and the creator of Drupal, develop this program provides an enormous amount of credibility within the community.
If you're interested in learning more about how we can help you get the most from your Drupal project, or how we can make Drupal work for your organisation, please don't hesitate to get in touch.
01 Oct 2018
Government marketplace success
We're happy to announce that Catch has been appointed as a supplier on the Government's Digital Outcomes and Specialists framework (DOS3). This recognises our ability to offer best-in-class technical development and user experience design capabilities to commissioners in the public sector looking for digital expertise.
Digital Outcomes and Specialists has been created as a marketplace to match public sector organisations with specialist suppliers who are able to deliver digital projects using an agile approach to the design and build of digital outcomes.
Serving organisations from across the UK public sector including; central government, local government, health, education, emergency services, defence and not-for-profit organisations, the marketplace is designed for agencies like Catch who have significant experience in designing and delivering enterprise-level digital projects.
We're looking forwards to using our digital knowledge and expertise across a range of projects focussed on bringing a positive impact to society.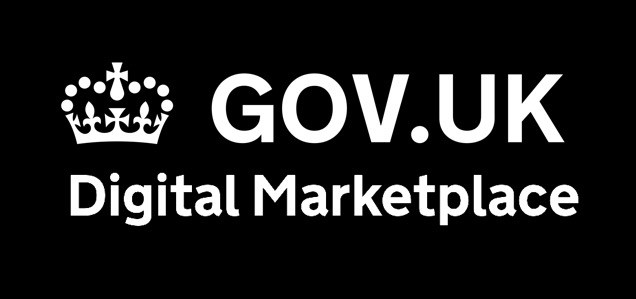 Looking to hire an agency?
If you're looking to hire us, Catch being approved by the UK Government for the supply of digital design and development services should help give you additional confidence when it comes to sending us a brief for your next project.