Skip to main content
30 Jun 2015
Design Week Digital Top 10
We're happy to announce that we feature in Design Week's Top 100 for 2015.
A bit like Top Of The Pops, we're listed as a "new entry" for 2015, coming straight in at #10 in Digital, and #60 overall in the Top 100 (made up of advertising, branding, interiors, packaging, print, product and digital shops).

Founder and Managing Director Jonathan Smith commented; "Design Week ranking us 10th in their digital table comes hot on the heels of our recent top 5 ranking in the The Drum's Independent Agencies Census 2015 report. We've really hit our stride over the past couple years, and it's all credit to the team that we're ranking this high in such a well respected publication.
Those that know their agencies, I'm sure you'll agree we're in some very good company here with UsTwo, Code ComputerLove and Radley Yeldar between us and the #1 spot in the digital table. We're somewhat the David to their Goliath, with our 30 talented people here in London vs. these large shops. So it's great to see we're punching well above our weight."
29 Jun 2015
ZSL London Zoo goes mobile
We've designed and built ZSL London Zoo's official iPhone and Android app, featuring everything you need for an amazing visit.
Find out more about your favourite animals, create your own bespoke tour or follow one of ZSL London Zoo's, find out about the exciting daily events, set yourself reminders, and play the Walkabout Game, where you find and photograph animals to win Explorer trophies and Spotter badges!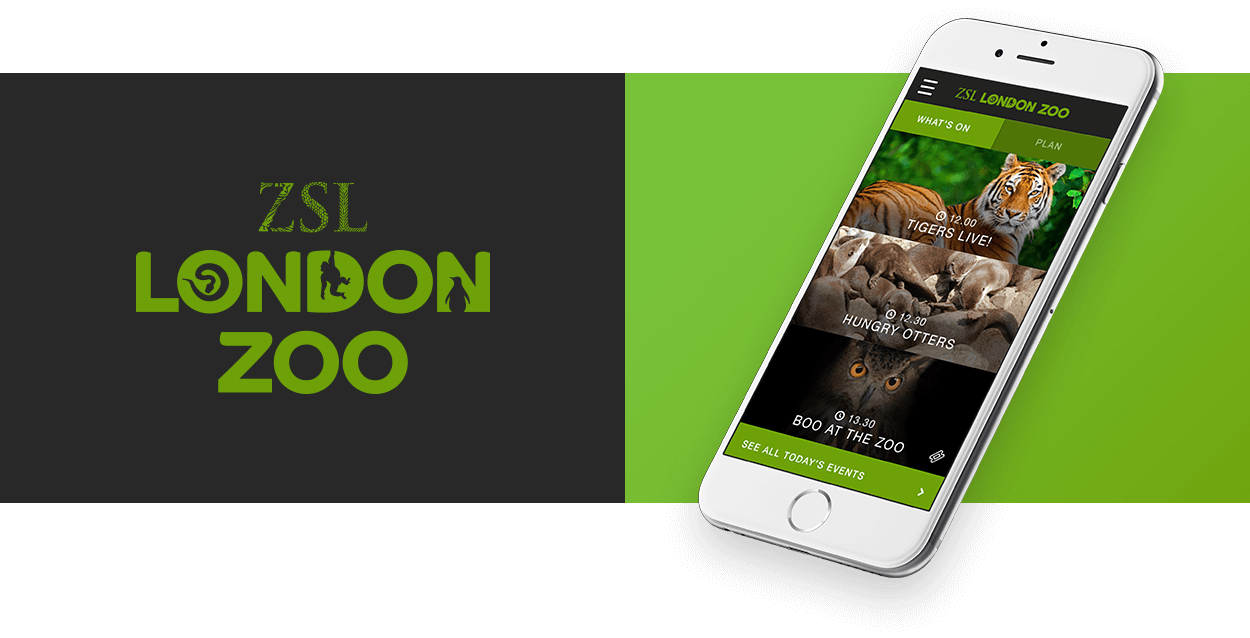 Before you get to the zoo use the app to buy tickets, get directions and plan your visit. Once at the zoo you can use the "What's on" section to find out about daily animal talks and events.
Make the most of your time at ZSL London Zoo, all with their free app!
Search "ZSL London Zoo" in the Google Play store on your Android smart phone or the iPhone app store.
Key features of the app:
Animal facts, photos and videos 
GPS enabled interactive zoo map showing where you are and what is near you 
"What's on" planner showing all daily events around the zoo 
Visitor information – planning your visit 
Walkabout Game - find and photograph animals to win badges and trophies