Skip to main content
29 Jun 2015
ZSL London Zoo goes mobile
We've designed and built ZSL London Zoo's official iPhone and Android app, featuring everything you need for an amazing visit.
Find out more about your favourite animals, create your own bespoke tour or follow one of ZSL London Zoo's, find out about the exciting daily events, set yourself reminders, and play the Walkabout Game, where you find and photograph animals to win Explorer trophies and Spotter badges!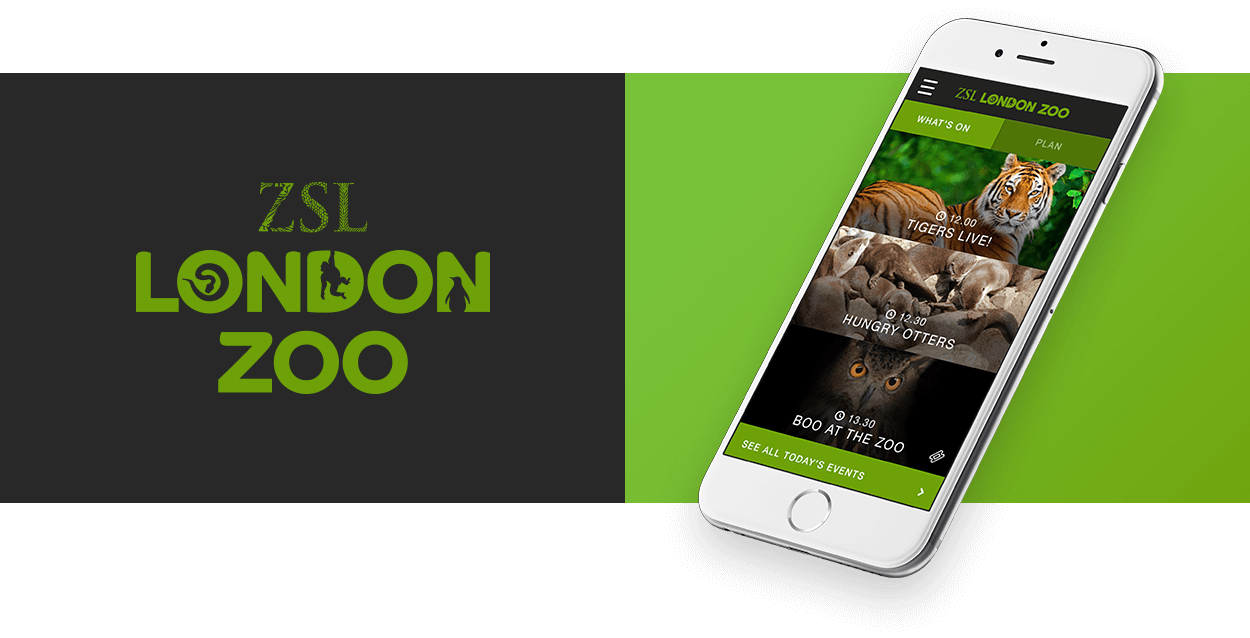 Before you get to the zoo use the app to buy tickets, get directions and plan your visit. Once at the zoo you can use the "What's on" section to find out about daily animal talks and events.
Make the most of your time at ZSL London Zoo, all with their free app!
Search "ZSL London Zoo" in the Google Play store on your Android smart phone or the iPhone app store.
Key features of the app:
Animal facts, photos and videos 
GPS enabled interactive zoo map showing where you are and what is near you 
"What's on" planner showing all daily events around the zoo 
Visitor information – planning your visit 
Walkabout Game - find and photograph animals to win badges and trophies

18 Jun 2015
Picturehouse Central launch campaign
We've been working with Picturehouse Cinemas recently on their launch of Picturehouse Central, a beautiful new 7 screen cinema in London's swinging West End, right on Shaftesbury Avenue.
7 screens it may have, but this ain't no soulless multiplex.
Picturehouse are know for their architecturally unique venues that provide café bars, restaurants and live events alongside the traditional movie-going experience, and Picturehouse Central is the jewel in the crown. It even has a roof terrace with stunning views across London and a swanky members bar.
To celebrate it's opening, a specially commissioned Members' Wall will feature, with the names of the first 2000 Members to join etched into the fabric of the building, leaving their mark in cinema history.
Here's a sneak peek at part of the project, the idents which are about to start playing on screens up and down the country, promoting the Members Wall and celebrating the launch of this new landmark cinema.