Skip to main content
31 Jan 2019
Digital agency London HQ
Over the past 12 years, our digital agency has moved a number of times, never venturing further afield than our original home Soho, London where the agency was born in 2007.
So true to form, we're excited to announce after 5 years on Argyll Street, overlooking Liberty London, we're staying in Soho and moving to the more refined, upmarket surrounds of Great Pulteney Street.
Occupying the entire top floor of two large Georgian buildings, knocked together, the office has incredible light thanks to a number of huge skylights. 
With a vintage/industrial vibe, the office is being custom designed to our exacting specification.
We've flirted with the idea of moving to Clerkenwell, Shoreditch or even Bermondsey Street, but the unique vibrancy of Soho has always won us over
Jonathan Smith, Founder / Managing Director
Built for maximum collaboration, but with care made to enable privacy and quiet zones for concentration when you need it, our contractors are on site turning our dreams to reality.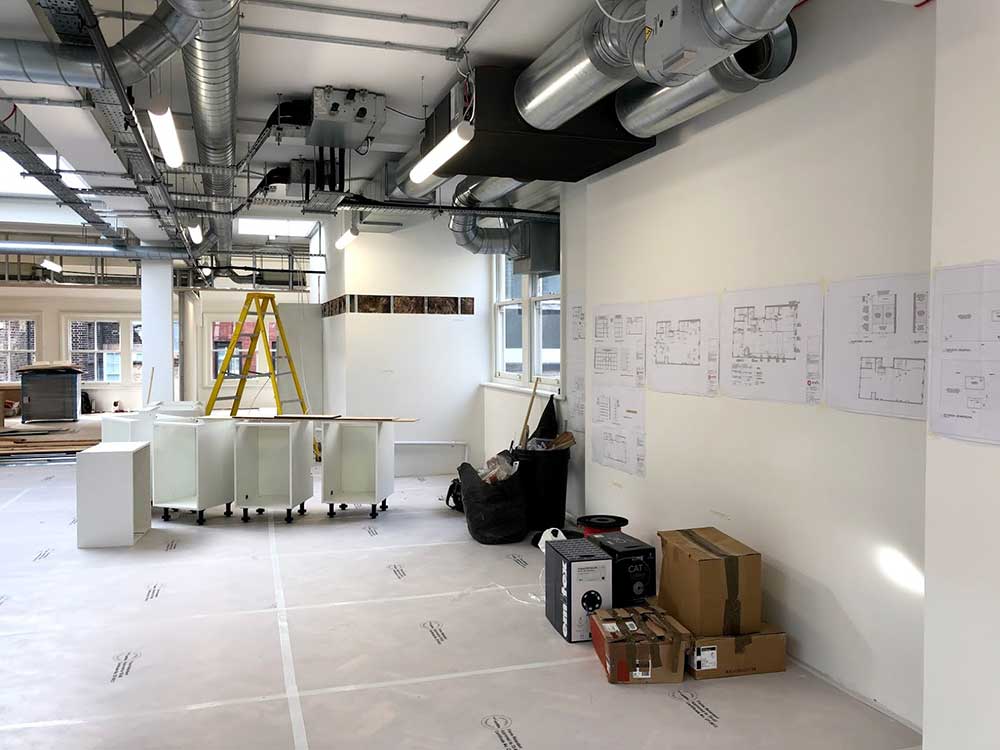 10 Jan 2019
Congrats to our Drupal Grandmaster
Congratulations to Liam, one of our Senior Developers, for attaining the Drupal Grandmaster certification.
To achieve Grandmaster status you have to prove your Drupal development capabilities by passing three Drupal certifications by Acquia for Drupal 8 within 12 months. Having achieved this earlier this month, Liam joins the hallowed ranks of just 150 developers globally to be considered a true Grandmaster.
All credit to Liam and the team, this accreditation lends weight to proving that Catch uses best practices and proven methods to create robust and maintainable platforms powered by Drupal.
If you're interested in learning more about how we can help you get the most from your Drupal project, or how we can make Drupal work for your organisation, please don't hesitate to get in touch.
Congratulations Liam!