06 Jan 2016
Go wild with ZSL TV!
Did you unwrap a brand new Apple TV this holiday season? Need a superb app to install? Good news - it's with great pleasure we announce the arrival of our first app for the new 4th Gen Apple TV + tvOS: ZSL TV! It's a brilliant way to get all of the best new video content direct from Zoological Society London, direct from inside the fantastic London Zoo and Whipsnade Zoo, as well as their global conservation projects.
ZSL TV includes 6 featured collections; Zoo Babies, Meet the Animals, Fun Animal Facts, Curious Creatures, Conservation & Science and Behind the Scenes. Already available are the cream of the ZSL content archives with new exclusive content coming soon, now's a great time to grab the app and install it!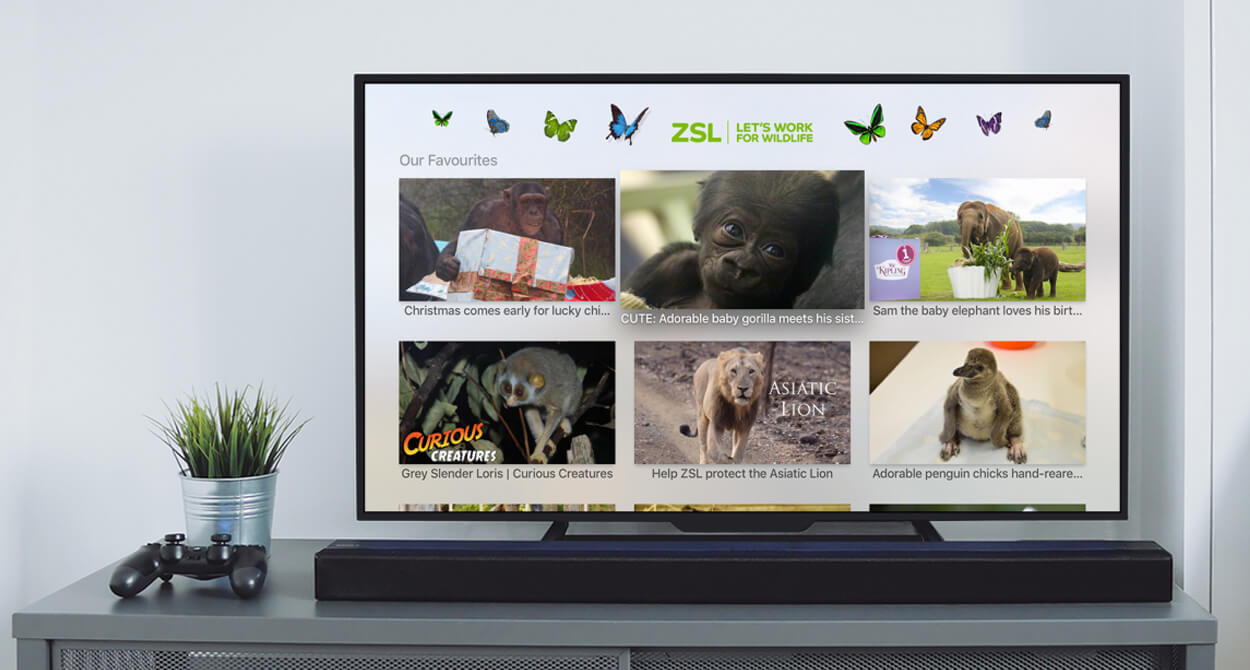 ZSL TV is available now on the Apple TV app store, just head to there on your shiny new Apple TV and search for ZSL and you'll find it ready to download and bring great animal based videos direct to your living room. 
ZSL TV was designed and developed by the team at Catch, with great content provided by the super talented videographers at ZSL. Founded in 1826, the Zoological Society of London is an international scientific, conservation and educational charity whose mission is to promote and achieve the worldwide conservation of animals and their habitats. 
You can read more about our work with ZSL here, and visit zsl.org for more info about the amazing work done by ZSL in over 50 countries as well as at London Zoo and Whipsnade Zoo.