Skip to main content
A website for the UK's biggest television platform, used daily by almost 18 million households
Freeview is the most watched TV platform in the UK, circa. two thirds of the UK population use Freeview. The Freeview platform is managed by Digital UK Ltd and DTV Services Ltd. We started working with their teams in January 2019 to overhaul their digital ecosystem, working across strategy, UX/UI, development and ongoing performance and optimisation.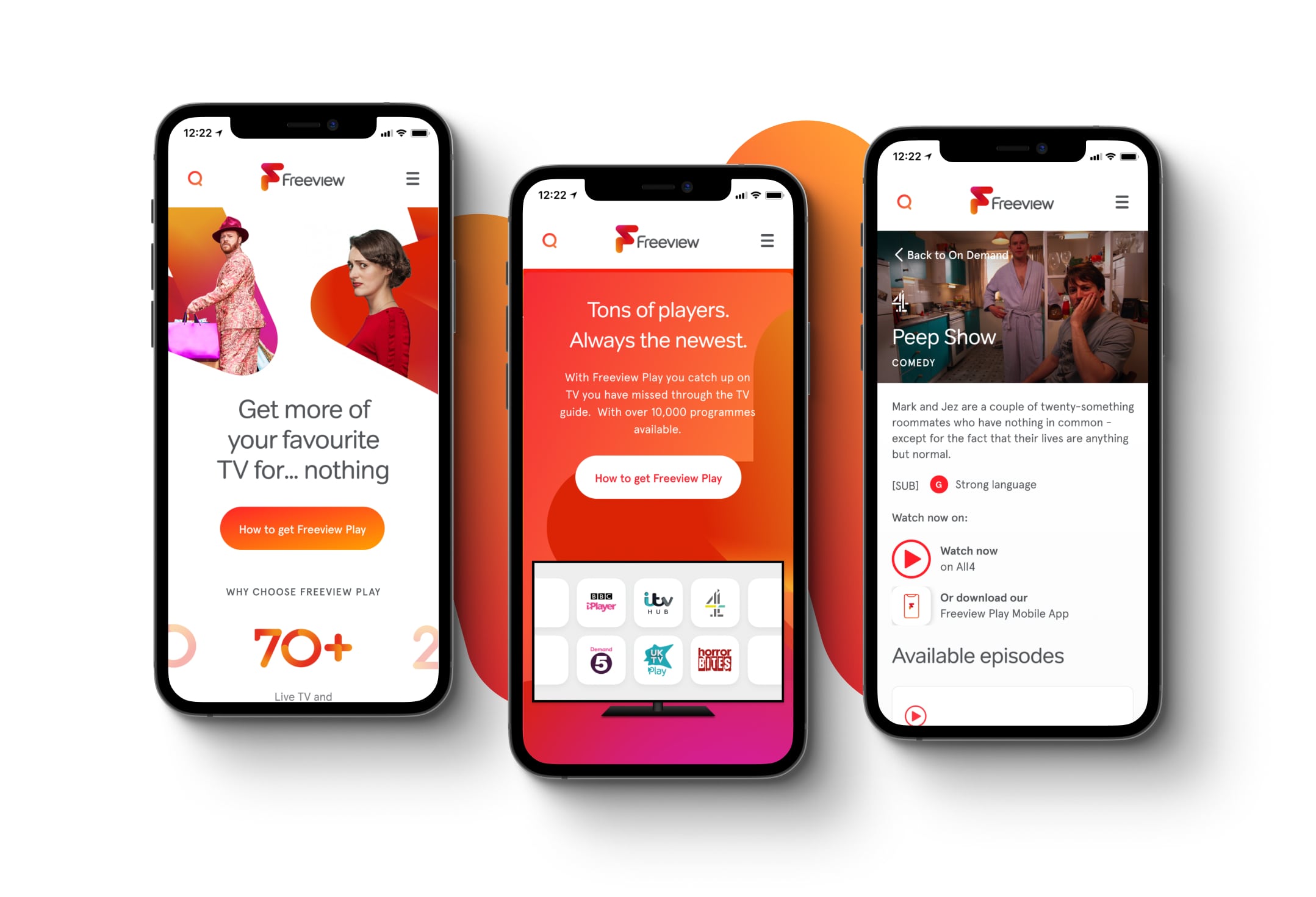 Our Freeview challenge
Freeview's website platform is their best tool for converting awareness and interest into action. The website plays an important role throughout the customer journey from interest and consideration, through to purchase and on to setup, first/regular use all the way through to loyalty.
Our challenge was to overhaul their website to align with their three core objectives;
Maximise take up of Freeview

Play

, by ensuring consumers know what they can watch and how to get it

Drive active use of Freeview

Play

, by ensuring consumers understand the range of content available

Build loyalty to the Freeview platform,

by providing rich and immersive content that allows consumers to truly connect to the world of free TV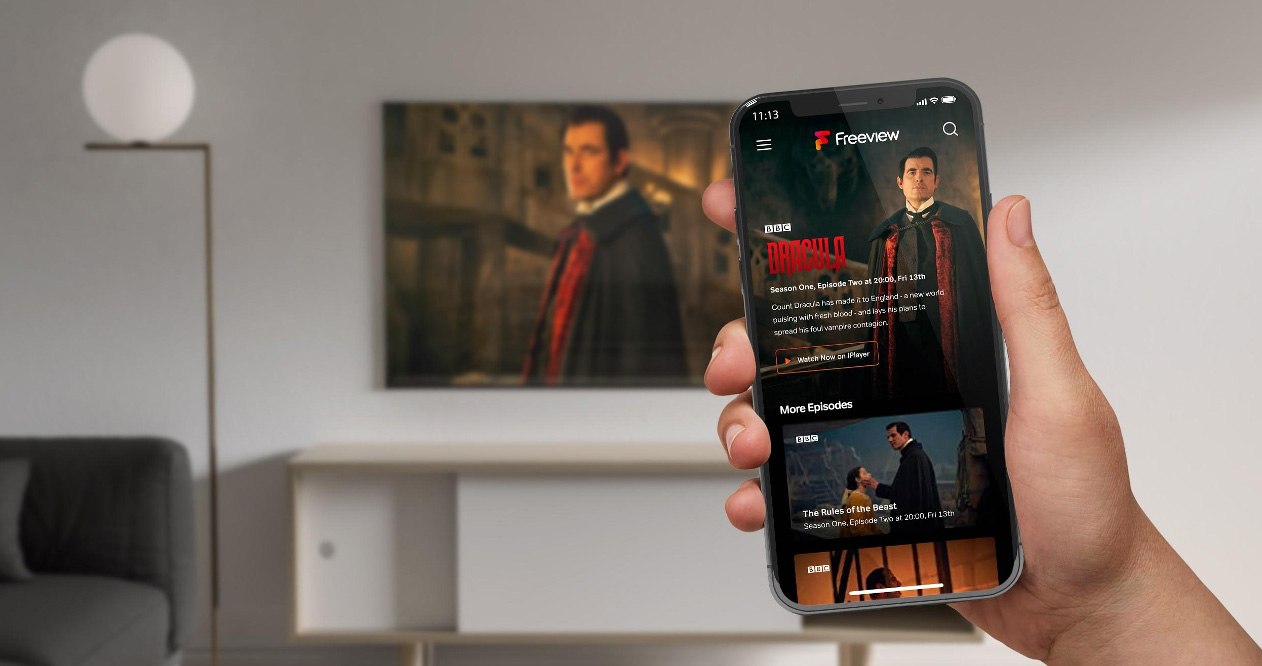 Our Experience Design process in action
Utilising our Experience Design Process, we conducted a series of workshops to understand the business goals and requirements for Freeview's new website.
In addition to our organisational research, research with over 300 users allowed us to confidently define 7 new website initiatives to help deliver on our objectives;
Content rationalisation - overhauled IA focusing on acquisition

Content-centric approach - helping make Freeview a rational, conscious decision

Personalisation - smart technology drives active purchase, use and encourages loyalty

Smart search - Making it easy to find programming you love

Simplified "Get Freeview" journey

TV guide - driving repeat website visits, active use, and encouraging loyalty

Products - optimising product journeys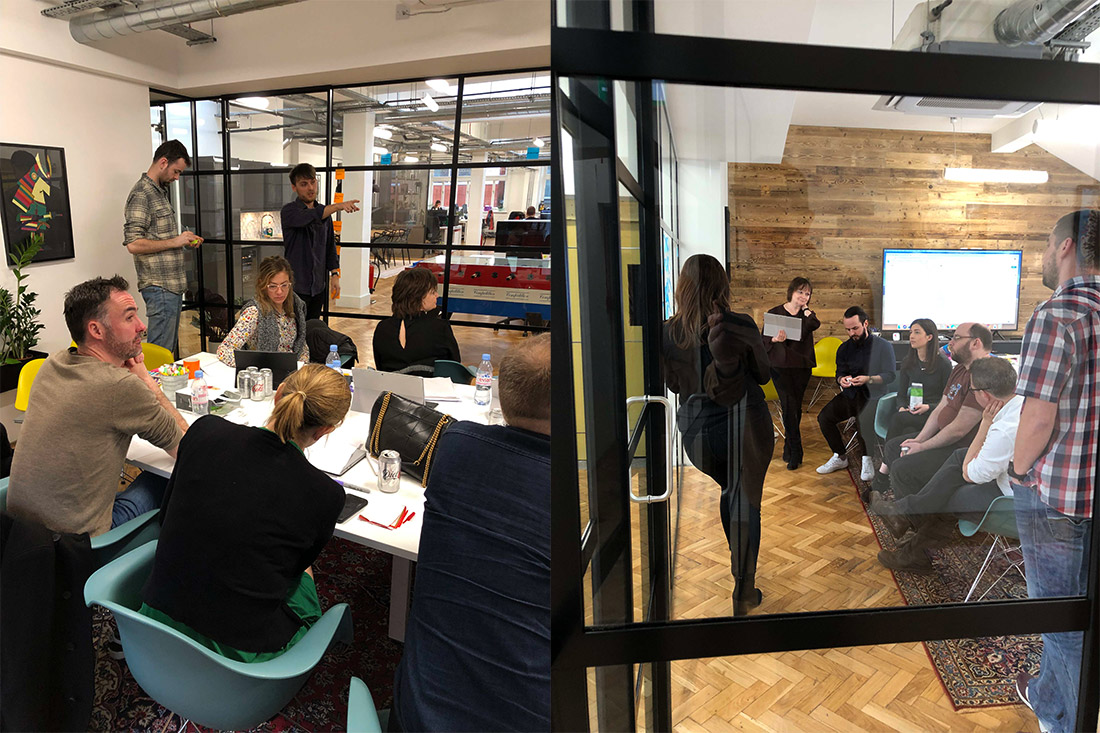 Content rationalisation
A simplified IA, architect around core user journeys with clear CTAs and a core focus on acquisition.
 
A content centric approach
Our aim was to put content at the heart of the new platform experience, showcasing how Freeview is your gateway to unmissable TV shows, a personalised and emotive online destination for TV lovers everywhere.
To achieve this, we focussed on;
Content = huge proof-point, driving both active purchase and nudging journeys
Hero the TV shows: while retaining a keen focus on acquisition and the "Get Freeview" journey
TV show imagery + copy front-and-centre of homepage experience
Personalisation
We've used personalisation to help better create a dynamic experience and encourage loyalty, through the integration of some smart technology to deliver a personalised experience.
So that we can provide users with personalised content on the website we leveraged Acquia Personalisation. Taking this approach means that we are able to provide them with a tailored experience across the web.
This allows us to assess relevancy of blog posts, support content and tips and tricks - even down to knowing which brand of TV the user has.
Smart search
A smart search, utilising Freeview's Metadata Delivery System; to provide users the experience they expect from a modern website search.
Faster Searches - Users can explore searching by genres, tags, date range, content type, and other metadata to quickly target relevant content
Better Results - Users can sort search results, and administrators can tweak the ranking algorithms to adjust which content is returned higher in the results
Accurate, Meaningful & Contextual - Search can be configured to handle misspellings, fuzzy matching
Driving acquisition by making it easier to get onboard with Freeview
Our simplified journey drives both active purchase and nudging objectives, with two key aspects;
A clear "Get Freeview" journey - contextual information via a guided Q&A journey
Reducing call centre volume by empowering users to self-serve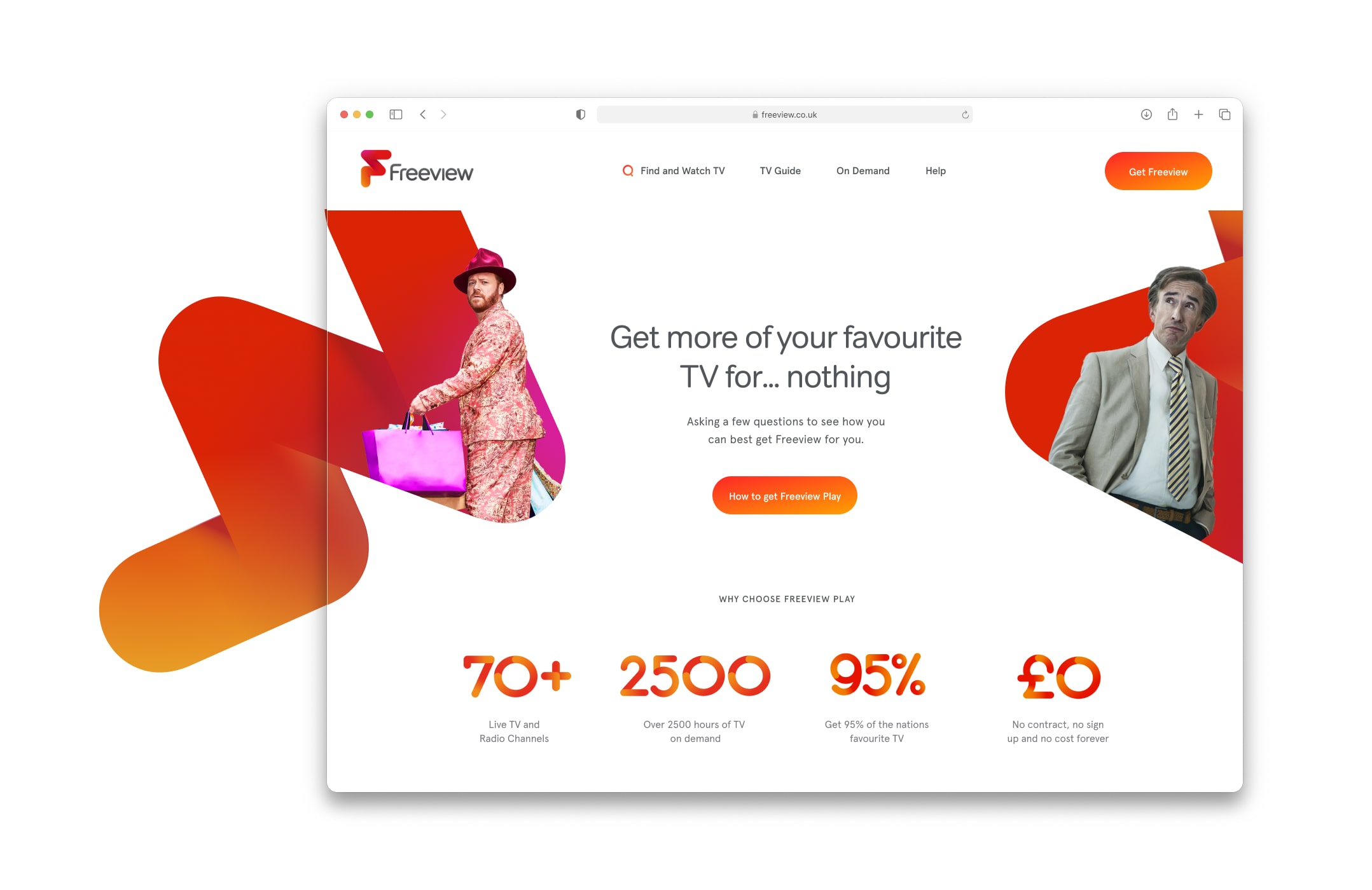 Gaining customer loyalty
To improve the overall level of customer service provided, allowing the users the ability to "self-serve" formed a key part of our strategy to drive active use and encourage loyalty. Through our research with hundreds of Freeview users, we defined the 3 key mindsets a user has when asking for help on the website;
"I'm not sure if I have a Freeview Play device"
"I potentially want a Freeview Play device"
"I have a Freeview Play device"
Our main aim was to enable users to solve their own issues in the shortest period of time possible.
We prototyped a brand new "help" area of the site, featuring our new self-help tool at its core. Validating our prototype with numerous user-testing sessions enabled us to define and streamline the self-serve experience, with the key hero issues prominently featuring, funnelling the users immediately into their respective self-serve help journeys.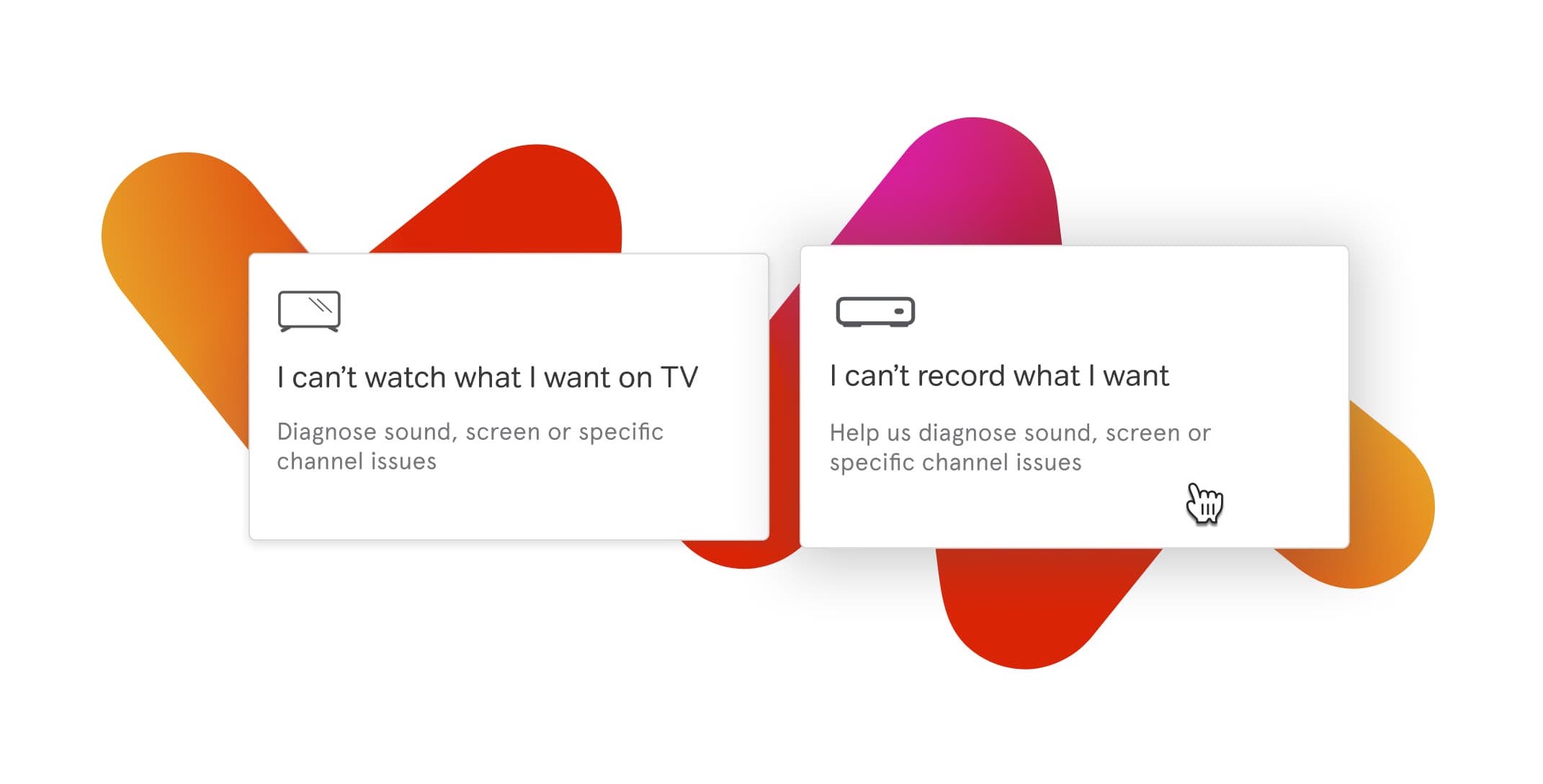 The result empowers users to get the help they need on a wide range of issues on watching TV, while providing Freeview the ownership and flexibility to extend and update the tool as things change based on usage data in the future. 
Crucially, this self-serve ability has significantly reduced the strain on Freeview's own internal support team, with a reduced volume of customer support requests.
"The Catch team really understood the experience that we wanted to give our users, and were full of fantastic ideas for how to achieve it. They were responsive and easy to work with, and they always delivered what they said they would"
John Furlong - Director of Operations, Digital UK
Optimising product journeys
The Freeview website offers users the ability to browse Freeview enabled products e.g., set-top boxes. The existing experience was limited, the products needed to be updated manually by the Freeview web team, and crucially there was no visibility on actions taken by the users once clicked away from the Freeview site to continue their purchase journey with a retailer.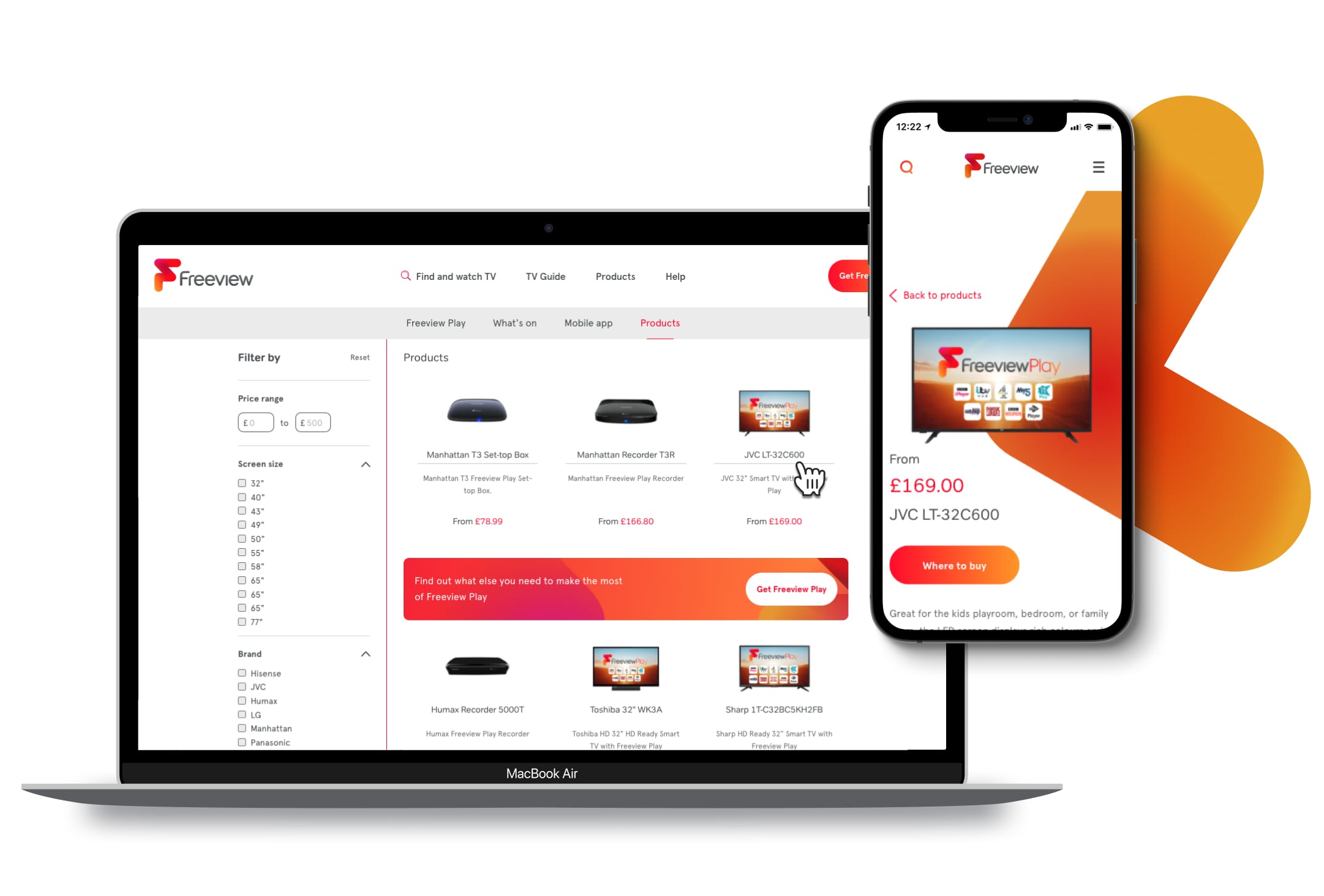 We re-architectured the product journeys from the ground up, and integrated a service called iSite which automates product data updates automatically. Live stock and pricing are pulled into the site directly from the retailer, and we now provide the users more filters making it more in line with a retailer experience, alongside off-site visibility as the purchase journey continues.
The TV guide
Freeview had the luxury of having a popular TV guide driving over 50% of all page views on the site. Importantly, it also works as a conduit to other sections of the website driving people to find out more about Freeview and Freeview Play. However, it wasn't working as well as it could with no deep linking to watch TV shows, limited content and a second-rate mobile experience.
In order to provide the functionality required to power the TV guide we integrated with Freeview's Metadata System, the same system that Freeview enabled smart TVs and set-top boxes use to power the TV guide you see on-screen. The Freeview Metadata System opens up a whole host of new possibilities for consuming your favourite TV shows in the future.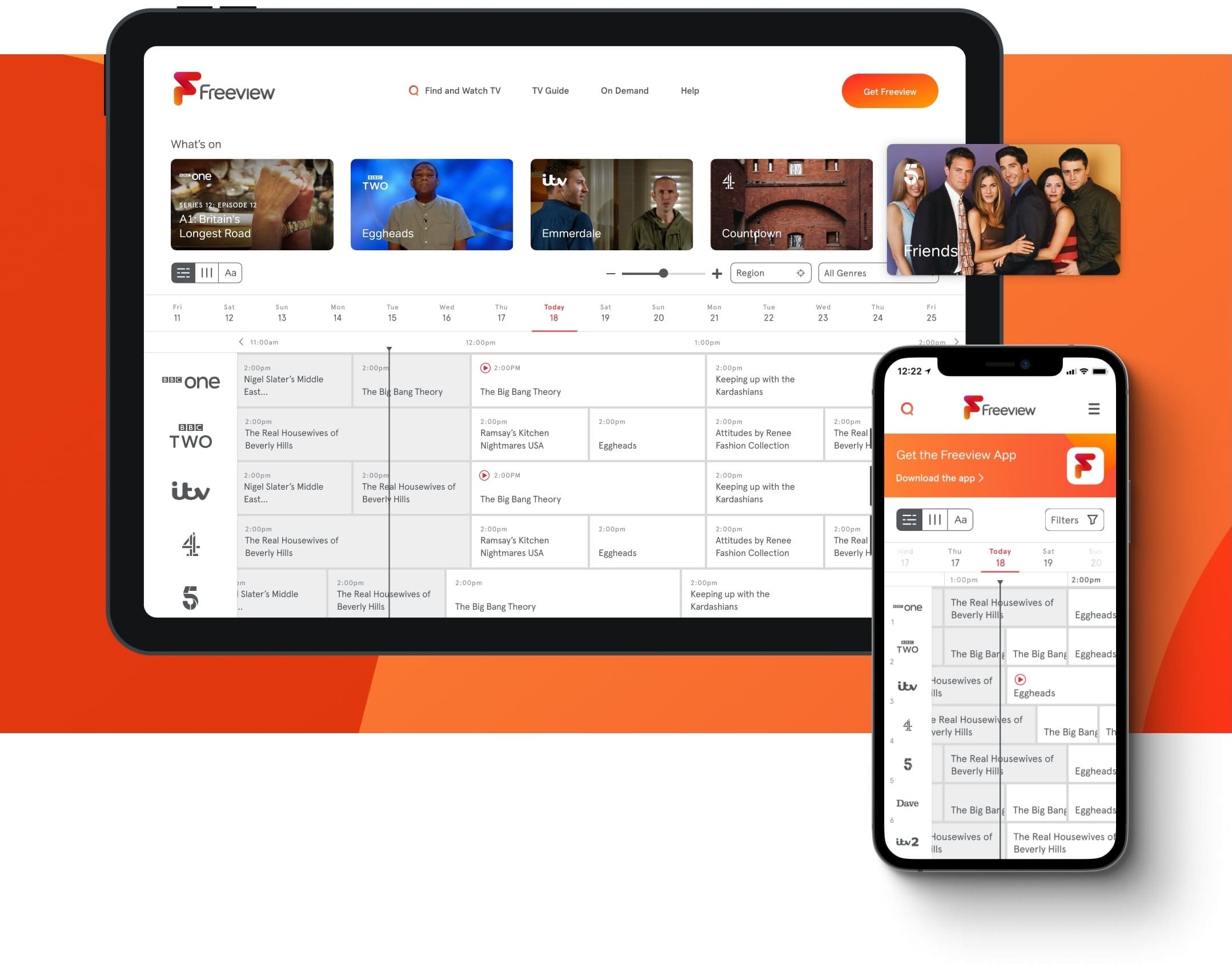 Users of Freeview need to know what channels they are able to receive in order to help them make an informed decision about which TV service provider is best for their needs. To provide this information we also integrated with Freeview's Predictive Coverage Database, which has been in use since before the digital switch over.
This integration allows us to provide the users with a predicted set of channels available in their area, any changes to channels they are expecting and when. The Predictive Coverage Database is also used by aerial installers to help them decide the best direction to point your aerial in and to help fine tune your TV, so it's an extremely important part of the website.
Progressively decoupled architecture
The website platform is built using Drupal as the content management framework and React for the front-end. Drupal is a great content management system with a flexible and secure API system and React allows us to build complex data-driven user interfaces.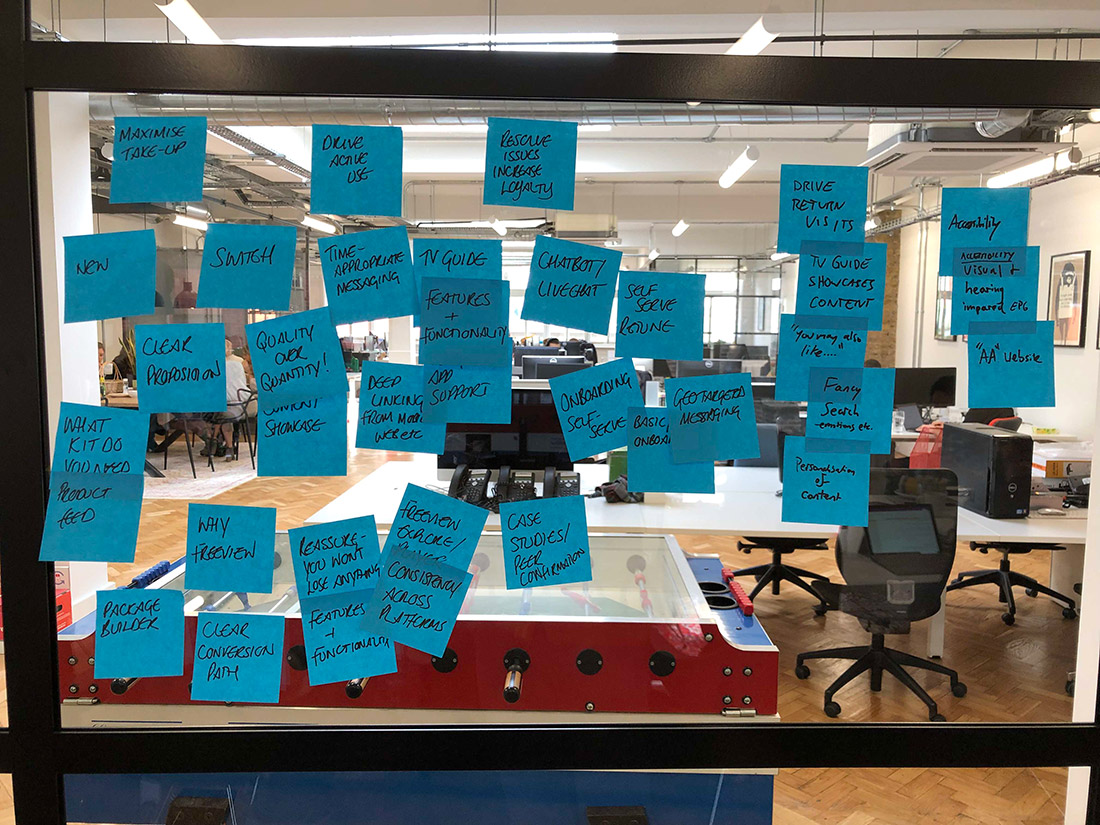 We implemented a progressively decoupled architecture using Drupal and the Twig templating system for the main bulk of the website and React for the TV Guide and the show search.
The result is a blazingly fast, flexible, and secure platform which will scale with Freeview's organisational needs for years to come.
Summary
The new platform drives acquisition by making it easier to get onboard with Freeview. We're maximising the take up of Freeview Play through the platform's content-led approach, ensuring consumers now what they can watch, and importantly how to get it through the new clear acquisition journey.
We're building loyalty by providing clear self-serve support for all points of the customer lifecycle - whether they're new to Freeview or need help with an issue watching TV on their Freeview enabled device.
We continue to work on a range of existing features and optimisation to continue to build out the platform to support Freeview's ambition to provide the best possible line-up of TV, for free.
95%
UK's most popular shows
28,000
hrs of TV on demand